21st Century Skills? Sneak Peek Into 10 Future Jobs!
Details

Written by

Will from Holland

Category: Articles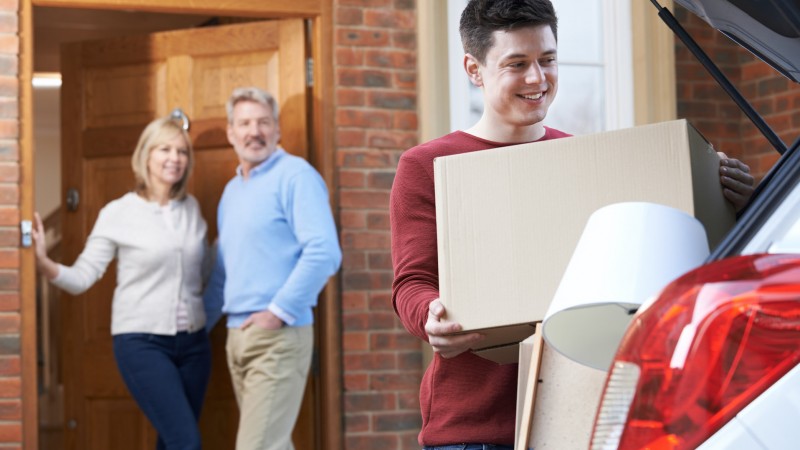 Critical thinking. Communication. Collaboration. Creativity. Four words that summarize the skills that can really help you prosper in the 21st century!
Think creatively and make sure your 21st century job skills are up to par!
As society and technology changes, working conditions also change and so do the professions of the future.
FoolProof did some research, and here's a list of ten future jobs we think you might want to consider applying for, based on workforce trends.
Drone Pilot
Drone Pilot? Yes! Forget about piloting a plane or helicopter from inside the craft. The Drone Pilot drives an unmanned aircraft from the ground, nearby or even miles away. You'll find drone pilots in the military researching and mapping war zones, and in commercial settings shooting videos to sell real estate.

The Longevity Coach
Long + vitality = Longevity. Or in other words: stay healthy and energetic while you're aging. Knowledge about those topics is increasing, as is the technology in developing medication and dietary supplements. The Longevity Coach helps people with everyday choices in lifestyle, nutrition, movement, stress management and sleep. Through a Longevity Coach, people can potentially enjoy the 21st century even longer, and healthier.

Cyber Security Engineer
In the upcoming information security industry, there continues to be an increase in types of roles and responsibilities. Many Cyber Security Engineers are being hired to systematically attempt to penetrate a computer system or network on behalf of its owners for the purpose of finding security vulnerabilities that a malicious hacker could potentially exploit. For example, in 2015 Google promised a $75,000 bonus to anyone who could find a security breach in Google Chrome.

3D Specialist
Creating and printing three-dimensional designs. As a 3D Specialist you know how to utilize a 3D printer and the software that runs it to make the 3D designs come to life.

Chief Happiness Officer
Happiness works! People who are happy, are more creative and productive. As a real "Employee Happiness Expert", you aim to increase the happiness experience on the job. There are different ways to do that; organizing workshops that focus on personal leadership, sharing knowledge about how to work happily, and implementing tools in which happiness is monitored, for instance.

Domotica Expert
Yes, that's a real title. Have you seen the refrigerator that orders milk when it is out? This fridge is part of the so-called "internet of things" (IoT), which is becoming more common in everyday life. The Domotica Expert specializes in the IoT, and works to create "Smart Homes" for their clients. Are you up-to-date on your home appliances, smartphone and internet and what it could do for people in the future? If so, your new gig awaits...

Green Construction Worker
Green = clean. A Green Construction Worker is one who specializes in sustainable construction techniques to make homes more energy efficient and sustainable. For example, a Green Construction Worker may be able to suggest energy options with a small carbon footprint, such as adding solar panels to your house.

Virtual Assistant
A Virtual Assistant is a secretary who can only be reached by e-mail, phone, or chat. VAs guide clients with online marketing, product launches, web design, and finance; all tasks and skills the Virtual Assistant has mastered.

Care and Welfare Professional
You likely already know about careers in the nursing or human health services professions where caregivers provide to individuals who are in need of assistance. While these aren't new professions, more opportunities in these fields arise as advancements in medical technology increase the average human lifespan. As robotic surgeries are becoming more common, they also add to the job opportunities in these fields, as patients will need care after their surgery that the robot cannot provide.

Professional Organizer
Do you want to help others have more fun and be able to relax during daily activities, like work? Become a Professional Organizer! Your job is to guide and advise people to get more structure, overview, and order in their time and space (like their house). You will find Professional Organizers in commercial settings (organizing business and their employees to function smoothly and get more work done), but also in private settings (help organize people's homes, create order in clutter, manage their daily calendars, etc.). And the best part? Because of technology, you can do this job in several forms and from all over the world.

So, how do you like these future jobs?
Professions change and disappear all the time. That's why it's important to think creatively and make sure your 21st century job skills are up to par!
Who knows what not-yet-existing job you'll have in 3 years. J
Good luck job hunting out there!
Cheers, Will