Back-to-School Time Is Fast Approaching, So Check Out These Savings Tips
Details

Written by

Drew Guthrie

Category: Articles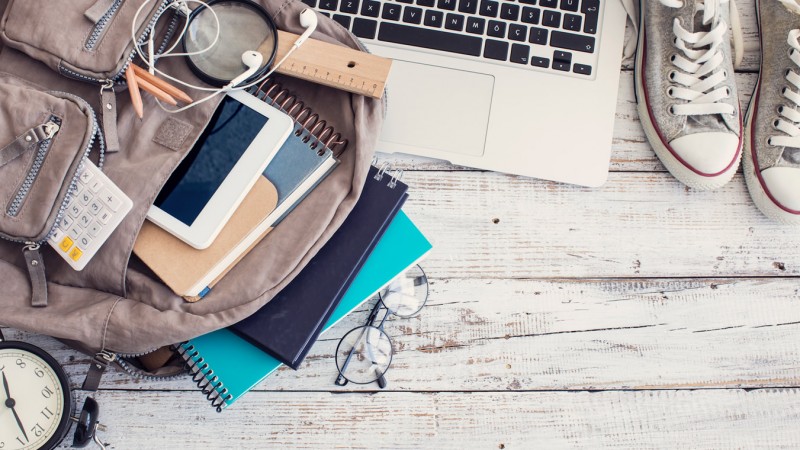 It's almost back-to-school time, and that means shopping for supplies, clothing, and other items needed for the upcoming school year. Here are some tips that can help you save money.
Make a list. A list will show you everything you need to get and can help you resist impulse buys.

Set a budget. What did you spend last year? Looking at those expenses will help you make a budget for this year.

Make a plan. Don't just head off to the store with your list. Spend some time planning to determine where you can get the best deals. Use store ads and apps, comparison shopping sites and apps, coupon sites and apps, and social media.

Know what it normally costs. That way you can tell if the deal is a good one. This is especially true for electronics or other expensive items.

Bigger isn't always cheaper. Always compare unit prices as a bigger package may not have the lowest per unit price.
School Supplies
Determine what you already have on hand. That way you buy only what you need.
You can get a lot of supplies inexpensively at a dollar store though you will want to compare unit prices.
If you find a good deal, buy in quantity those things you will need throughout the school year.
Clothing
Go through your kid's clothing to see what can still be worn. Share or donate those items that are still good and discard those that aren't.
Swap clothing with friends who have children similar in age or size with yours.
Look for gently used clothing at consignment shops, used clothing stores, and thrift shops.
For more tips, enter the phrase "back to school shopping tips" in your favorite search app.