The Holiday Shopping Season Has Begun! Plan Ahead with These Tips
Details

Written by

Remar Sutton

Category: Articles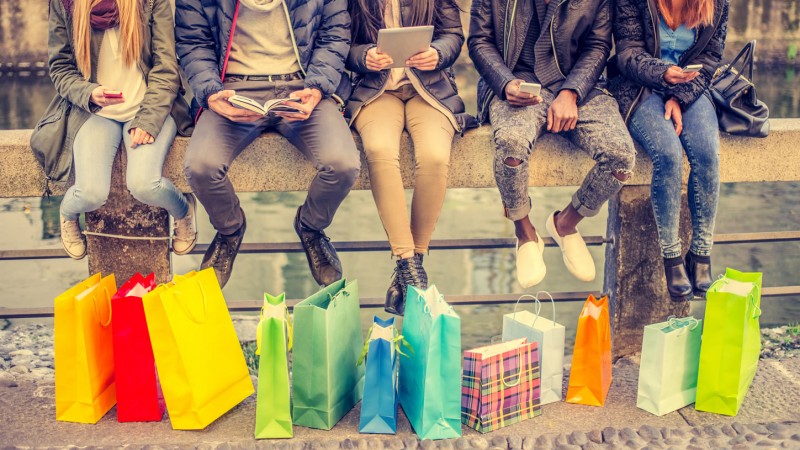 The holiday shopping season is here. Black Friday and Cyber Monday are no longer just one day. Many retailers, online and off, offer deals for several weeks leading up to Thanksgiving weekend and continue well into December.
Before taking advantage of any "deals," follow these tips to help you get the most out of your money.
Before taking advantage of any "deals," follow these tips to help you get the most out of your money.
Create a budget and stick with it. This will help you avoid overspending when you're buying gifts or other holiday items. Try to resist impulse buying. If that's hard to do, include an amount in your budget to cover it.

Take advantage of websites and apps that track prices, deals, and coupons. This is a great way to save money while you shop, but be cautious as there are plenty of fake apps, websites, and tools out there. Pay attention to whether or not you need to register or provide personal information to use them. Red flags include many negative ratings/reviews, no ratings/reviews, and having existed only a short time.

Loyalty programs may offer sales and promotions (sometimes rewards, too!) to members first. If you haven't already signed up, see what the perks are and then determine what information you need to provide and what the retailer will do with it.

Follow your favorite retailers on Facebook and Twitter. Many retailers have turned to social media to share what discounts and incentives they are running. Make sure you are following the legitimate retailer by checking that the feed has been verified.

Check price match and return policies ahead of time both online and off. Be sure to read the fine print as some price match guarantees may not apply to specific items or during specific sales. You'll also want to ask about additional fees as some retailers charge a restocking fee on returns.

Know what an item usually sells for. Some deals will show discounts off the list price not the usual selling price.

Know the model numbers of items you are interested in. Some manufacturers provide a model to only one retailer which makes it hard to comparison shop. In this case, look for the features you want.

Do you need the newest model? For some items, the newest model may come with a premium price. You may save a lot of money buying an older model.

When comparing prices, make sure you factor in sales tax and shipping and handling fees. Don't assume that a site provides free shipping because some may have a minimum purchase amount or free shipping may apply only to certain items.

Can you wait until the post holiday sales? Retailers may heavily discount items that weren't as popular as expected. If you have sufficient storage space, consider buying items throughout the year.

Last but not least, make sure that every device you use for shopping has security features turned on and that security apps are up to date. Protect yourself by shopping only on secure networks and on secure sites and apps.