Are Fast-Moving Developments Challenging You Financially?
Details

Written by

Remar Sutton

Category: Articles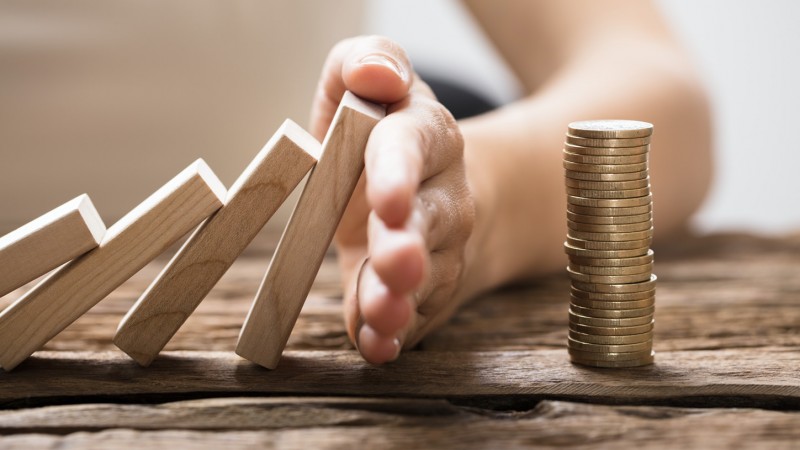 Financial challenges can be disrupting to your budget, especially if it's tight. But what if your tight budget actually had more flexibility to accommodate these challenges? There is a chance you can cut down on your expenses, such as utilities, services, credit accounts, insurance and more, to move your budget around and meet your needs.
Getting started is easy, but it's important to know it will take time, research, and good communication to lower any of your expenses.
Getting started is easy, but it's important to know it will take time, research, and good communication to lower any of your expenses. By taking the steps below to reduce expenses, you may find the room you need in your budget. Keep in mind, you can always seek help from a professional credit counselor to ensure you're taking the right steps. More information on that can be found at the end of this article.
Preparation
To get started, you will need to compile a list of all of your monthly payments to help identify where your funds are currently going. If you have subscriptions with a company/business, be sure to also note those and when your payments are due (i.e. weekly, monthly, or yearly). Once you have this list, follow these next steps:
Collect and record your account records in an organized fashion on paper or using a spreadsheet (you will want to refer to it while you are on the phone)

How long have you been a customer?
Have you ever paid the bill late? If so, how long ago? How late were you on making the payment?

What services are included?

Research the plans, packages, and terms that your current company and its competitors offer

What are the lowest prices offered to new customers?

Determine what changes you are willing to make in order to pay less

Examples: reducing or cancelling services, entering into a contract, or switching providers

Allocate enough time for phone calls with companies so you don't feel rushed

Calls with some companies may take 30 minutes or longer
Take detailed notes about the call

Document the date and time you called, who you talked to, and the information they provided
Negotiation and Follow-up
Be upfront about the reason for your call

Example: you need to lower the cost, change the plan, or cancel the service

When speaking with a service representative, kindly be clear, concise and persistent to reduce any chances of miscommunication or being tricked into keeping your plan or paying more)

Use your research to discuss your options

Your goal is to lower your bill, so don't be distracted by offers of other services

Once you've made a decision, verify the terms and review each proposed change with your current bill (make sure you look for any hidden services or surcharges)

Review any confirmation emails you received to make sure the changes have been made to your account (if you don't receive any emails, call again to verify the changes)

Don't be afraid to switch your service provider if you found a better deal
Be aware that there are services that will negotiate for you to reduce your bill, but not for free. Typically these services include a fee or for a percentage of your savings. If you are considering these services, do your research. Ask yourself if you really want to give them your account and personal information or if you're willing to give up any of the savings.
Tips for Specific Types of Bills
Tips for reducing your monthly payments for certain utility and service bills.
Utility Bills
Power and gas companies usually have various rate plans and programs offering discounts for participation.
Determine if you have the best rate plan for your usage
Consider budget billing where you pay the same amount every month
Save money and energy by raising the thermostat in the summer and lowering it in the winter

Cell Phone
Review your actual voice, text, and data usage to determine what type of plan you need
Are you paying for additional services that you don't need or are there less expensive alternatives?
Consider if a prepaid service might be a better fit for your budget

Landline Phone
Consider how often you use it and if you really need it in addition to a cell phone if you have one
If you want to keep it, check with your carrier to see if they have a lower cost plan to meet your needs
Look into other options, such as bundling your phone with your cable, internet, or cell phone service

Cable and Internet
See if there's a great deal for bundled cable and internet service options
Research the various streaming services to see if you can save money by cutting the cable cord
Buy your modem and/or router instead of renting it from the internet company
Switch to a lower speed tier

Credit Cards
Negotiate a lower interest rate, payment, or fees
Consider a consolidation loan from your financial institution that could lower your payment and save money on interest charges
Research other companies to see if their card options offer better rates and payment options

Federal Student Loans
Consider switching to an income-driven repayment plan
If eligible, you can also consider deferment, forbearance, or consolidation
Read up on How to Repay Your Loans from Federal Student Aid for more details

Mortgage
Talk to your lender to see what options you may have

Ask them about the option to drop private mortgage insurance (PMI), if you have at least 20% equity in your home
Rent
Consider moving to a less expensive apartment
If you have space, consider getting a roommate to split the rent
Talk to your landlord to see what options they might have for lowering your monthly payment or setting up a payment plan

Home and Auto Insurance
Shop around for the best rate
Ask your insurer about available discounts
Consider bundling your homeowner's/renters insurance with your auto insurance to save on both
Increase your deductible
Additional Help
If your budget is still too tight after lowering your bills, then you may benefit from talking with a financial or credit counselor. A counselor can help you make a plan to pay down your debt so that you can build up your savings. These tips from the FTC can help you choose a credit counselor.