Buy Now, Pay Later. What Could Go Wrong?
Details

Written by

Remar Sutton

Category: Articles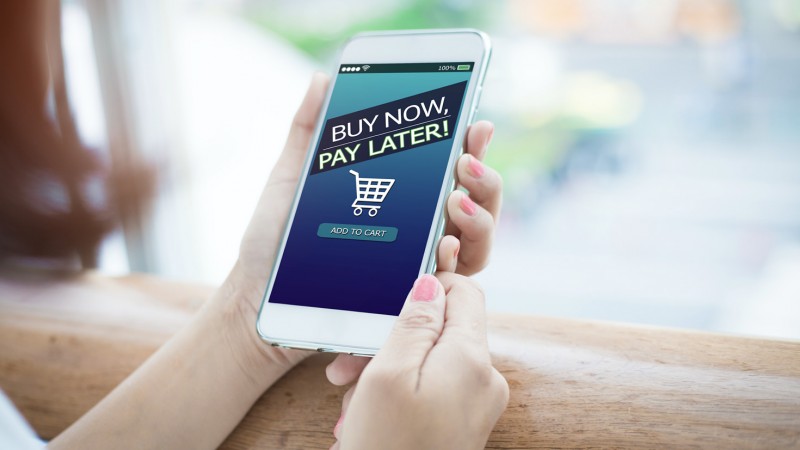 When shopping online and off, have you noticed a payment option that allows you to pay over time? These options are offered by companies such as AfterPay, Affirm, Klarna, Paypal, Sezzle, and Zip (previously QuadPay).
The typical plan is 4 payments over 6 weeks with the first due at checkout.
Called buy now, pay later (BNPL), these payment services are short interest-free loans that are paid off in equal installments. The typical plan is 4 payments over 6 weeks with the first due at checkout. Depending on the purchase amount and the BNPL service used, other installment plans may offer a longer payment period or charge interest. You can set up an account during checkout or through an app.
The Pros and Cons
So, should you use them? Let's look at the pros and cons.
Pros
Convenient and easy to use.

No fees if you make your payments on time.

May be able to set up automatic payments by linking your payments to your debit card, bank account, and in some instances a credit card.

Might help build credit as the 3 major credit bureaus are beginning to include on time payment data in credit reports but how they will use that data is still in work, particularly in credit scores.
Cons
May tempt you to splurge, make impulse purchases, or exceed your budget.

Missing a payment or not having sufficient funds in your account could trigger fees and penalties. You may also have to pay interest for the rest of the payment period.

If you don't repay the loan, it could be turned over to a debt collector.

No easy way to track payments if you have multiple loans at once, usually with different due dates. Tracking is even more complicated if you use more than one BNPL service.

Can have a negative impact on your credit score because missed payments and defaults are reported. Having multiple loans at once may also have a negative impact.

Can be hard to receive a refund if the product didn't arrive or was defective since you have to work with both the retailer and the BNPL service.

Interest rates are high and can be higher than credit card interest rates.

BNPL services lack the oversight that credit cards and other types of loans have.
Look for This Information
If you are interested in using a BNPL service, take the time to read the FAQs, terms, conditions, and fine print. In particular, look for this information.
What happens if you are late or miss a payment?

Do they charge late fees? If so, what are they? Do they charge convenience or other fees? One service deactivates the account when a payment is missed then charges a reactivation fee.

Will they charge interest? When? For what? What is the interest rate?

Before selecting the BNPL service, consider the following.
Consider delaying your purchase if the item isn't in stock.

Are you familiar with the retailer? Does it have a good reputation, especially for customer service? Using BNPL may not be the best way to try out a new retailer or service.

Consider using another payment method for travel arrangements or other services where you may need to change or cancel your plans and need a refund.

Ask yourself these questions. Do you need it or just want it? Will the payment fit in your budget? Do you have the money available especially if the payment is weekly or every 2 weeks?

Are you willing to set up automatic payments so that you won't miss a payment. If so, make sure that the money is available on the payment dates. If not, add it to your budget to remember to pay it.
Bottom line: BNPL services can be helpful but only if a purchase fits your budget.